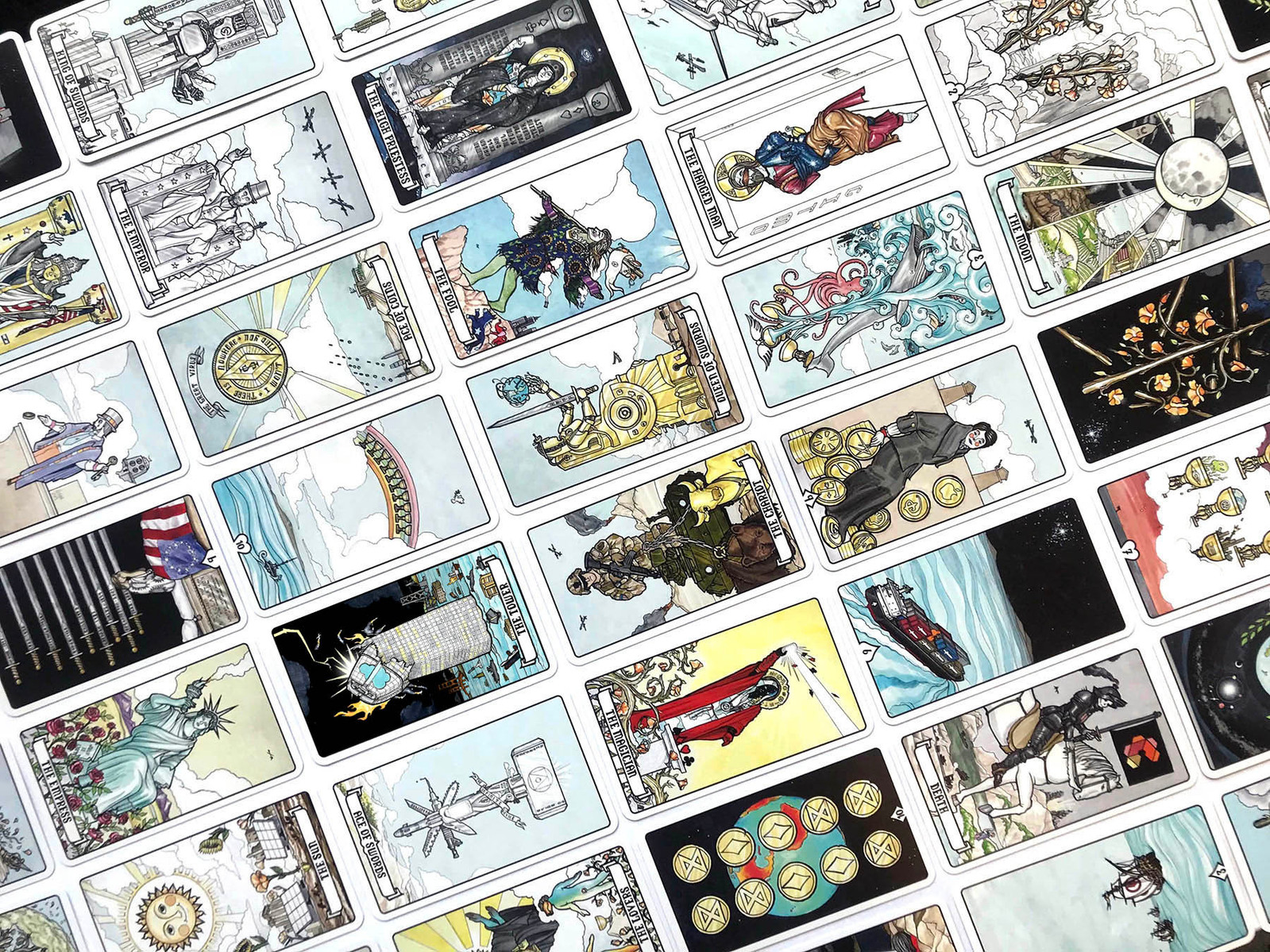 The American Tarot is a contemporary adaptation of the ubiquitous Smith-Waite deck.
The old deck's images and concepts have been updated to address 21st century American life.

The American Tarot can be used to develop an app, make money, find love, or embark on a mystical journey. In this way it is a neutral tool. But it advises its users to discover the nature of each suit, understand their potentials, and
be wary of their consequences.